---
WREATHS ACROSS AMERICA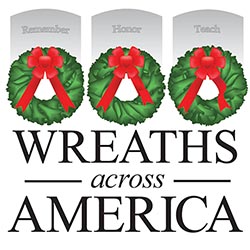 The Exchange club of Greeley is partnering with Wreaths across America to place wreaths on veteran's grave in the Evans Cemetery. This year's event will be Saturday December 16th at 10am. You can be a part of this event by sponsoring a wreath for $15.
If you would like to sponsor a wreath for a specific veteran or just make a donation to this amazing project, donations can be sent to PO Box 336816, Greeley CO 80633. Make checks payable to: Wreaths Across America - COECNC.
Location: Evans Cemetery, Highway 34 and 11th Avenue
Date: Saturday Decemeber 15th @ 10:00am
Follow us on Facebook: facebook.com/WAAEvansCO
Contact us at: waaevanscemetery@gmail.com
---
SCHOLARSHIP INFORMATION FOR 2018 -
A.C.E. Accepting the Challenge of Excellence - This scholarship recognizes a high school student who has made a dramatic change in their attitude and performance sometime during their high school years. These changes have enabled the student to overcome their adversities and prepare for graduation. Hence the award's name, A.C.E., which is an acronym for Accepting the Challenge of Excellence. Applications are to be mailed and postmarked by March 3, 2018!
Youth Award - This award is for a student who is a Weld County resident, attends high school in Weld County, and is a Graduating Senior(2018) who is maintaining satisfactory academic progress as a full-time student, as well as involvement in Community Service in a significant manner. Applications are to be mailed and postmarked by March 3, 2018!
---
Stampede Sign-Up


We will need volunteers for Stampede...2018 Schedule coming soon. Volunteers for setup and take down and needed too!



Preventing Child Abuse is Our Passion!